Come and join us in rejoicing before YHWH in Celebrating the Feast of Tabernacles and the 8th great day from Wedneday, October 12 to Wednessdsay, October 19th in Emory, Texas. Pastor John Robinson of Yah's Restoration has granted permission to Herb Solinsky to oversee a Feast site at their church facility.
We will be conducting services daily including reading of scripture, worship, special music, and a sermon. We will also have a fellowship communal meal each day after the service. The sanctuary where we are meeting can accomodate up to 120 people. Registration is free of charge, but registration is required to attend. Anyone attending can also choose to pitch their own tent and camp on-site free of charge.
To RSVP send an email to Herb Solinsky by emailing [email protected]. Indicate how many seats in the meeting room would be needed in your party. Requests will be honored in order of registration according to meeting capacity. (Note:There is no need to count seats for babies or small children in your party).
About the Location:
Aside from the main sanctuary that will seat up to 120, there are two additional smaller rooms in the church building for children. Also, there is a fellowship hall with a kitchen with limited refrigeration space where communal meals will be held after the services.
The location is equipped with a covered concrete paved basketball court. There is also a volleyball court, and a tetherball pole.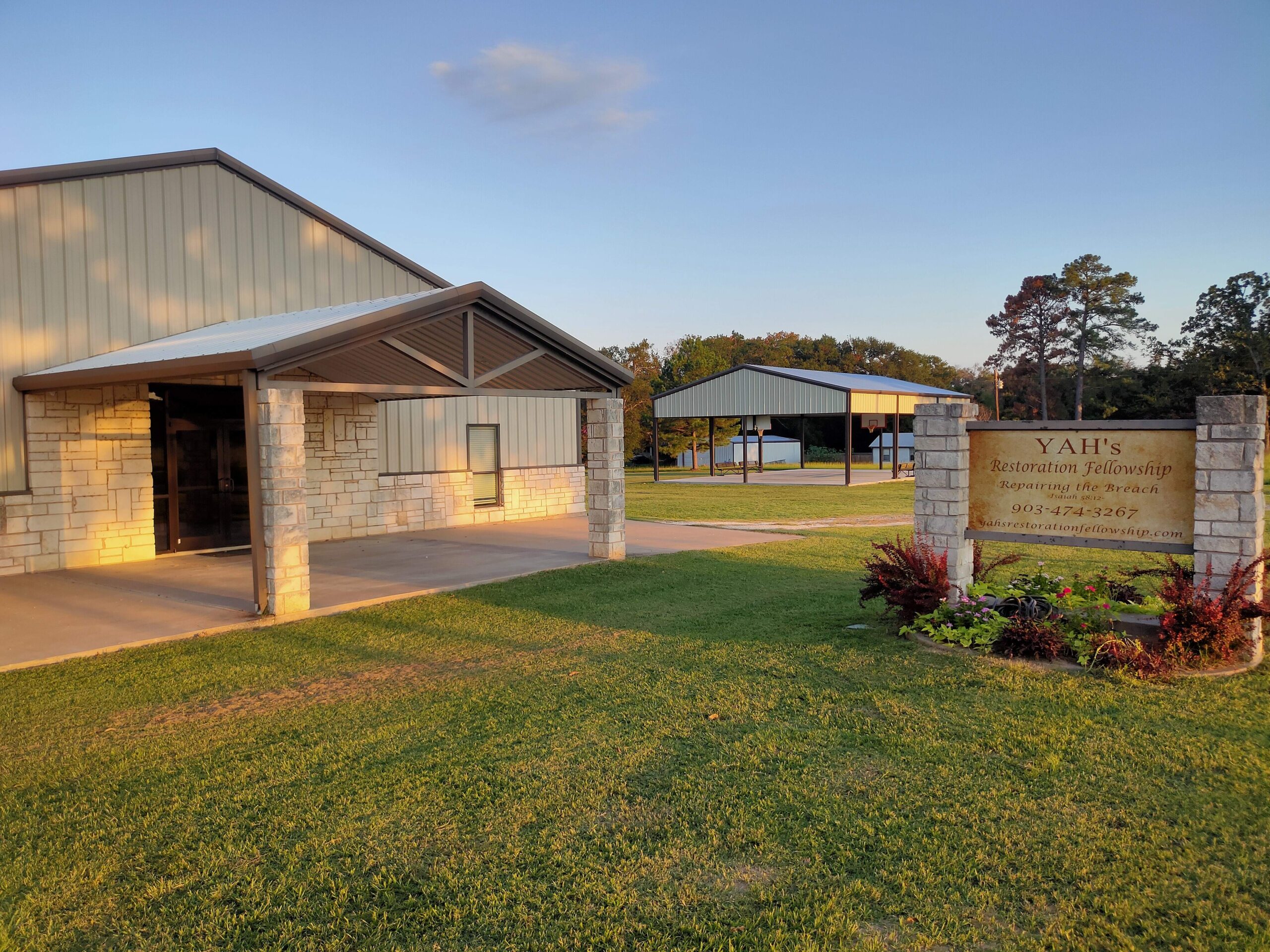 Festival Schedule
On each of the eight days of meetings the schedule for the first part of the day will have the same structure as follows:
10:00 to 10:50 am - Torah Readings. These will be led by Tony Suckla
11:00 am - Praise and Worship, special music, announcements, and a sermon
1:00 pm - (approximate) Communial meal in dining room
Worship Night:
Friday Oct. 14, 7:00 pm - Praise and Worship
Study dates at 7:00 pm as follows:
Thursday Oct. 13, 7:00 pm - Masoretic Text and Septuagint
Saturday Oct. 15 7:00 pm - Topic to be announced
Sunday Oct. 16 7:00 pm - Rabbinic Writings: History and Value
Tuesday Oct. 18 7:00 pm - The Dead Sea Scrolls in Historical Context
The Bible Study topics on Thursday, Sunday, and Tuesday have historical interest in relation to Jewish, biblical, and New Testament backgrounds and will be led by Herb Solinsky who has devoted over 40 years of study to these topics.
Guidelines and Rules
Absolutely no alcoholic beverages are permitted on the grounds.
Children should always be supervised
Attendees should be dressed modestly
Special Accomodations
The facility is easily accessible by those in wheel chairs.
Donations
Donations will go to Yah's Restoration Fellowship for providing the use of the facility and to cover their utilty costs.
Reposted from http://keepthefeast.org/feast-of-tabernacles-2022-in-emory.html